Who are We?
We are Sri Lanka's largest local stationery and school supplies company, helping every child craft their way to success!
Our story started over 60 years ago in September 1959 with the founding of Ceylon Pencil Company (Pvt) Ltd by the late Mr. D. S. Madanayake, who was our first Chairman and a visionary of his time.
As with many stories, ours began with pencils. Our pencils soon found their way into school bags, onto desks and even behind little ears(!) throughout Sri Lanka.
With the encouragement we received from Sri Lankan families, we began creating a full range of stationery beginning with pens in the 1980s, colour products and more school stationery, like school accessories, mathematical instrument boxes and glue in the 1990s and exercise books in the 2000s. With the support of our young learners, our flagship brand, Atlas, soon became the most loved stationery brand in the country. And we had only just begun!
Having grown up in Sri Lanka, it has always been important to us to support, nurture and grow dynamic homegrown brands. With this in mind, we acquired Homerun, a local champion that had inspired creativity for generations with its renowned pastel range. Working as a team, we expanded the power and scale of Homerun, so that more children could experience its magic.
In April 2017, over fifty years since we produced our first pencil, we renamed ourselves Atlas Axillia Company (Pvt) Ltd, to better reflect our versatility in the market and more effectively represent the wide range of products and brands we had cultivated.
Then, in January 2018, we became a part of an even bigger family, Hemas Holdings PLC, one of the island's brightest homegrown businesses, who shared our values of bringing joy to our nation's children. With Hemas, we are now ready and equipped to create a brighter, bigger, better future for all children in Sri Lanka and beyond.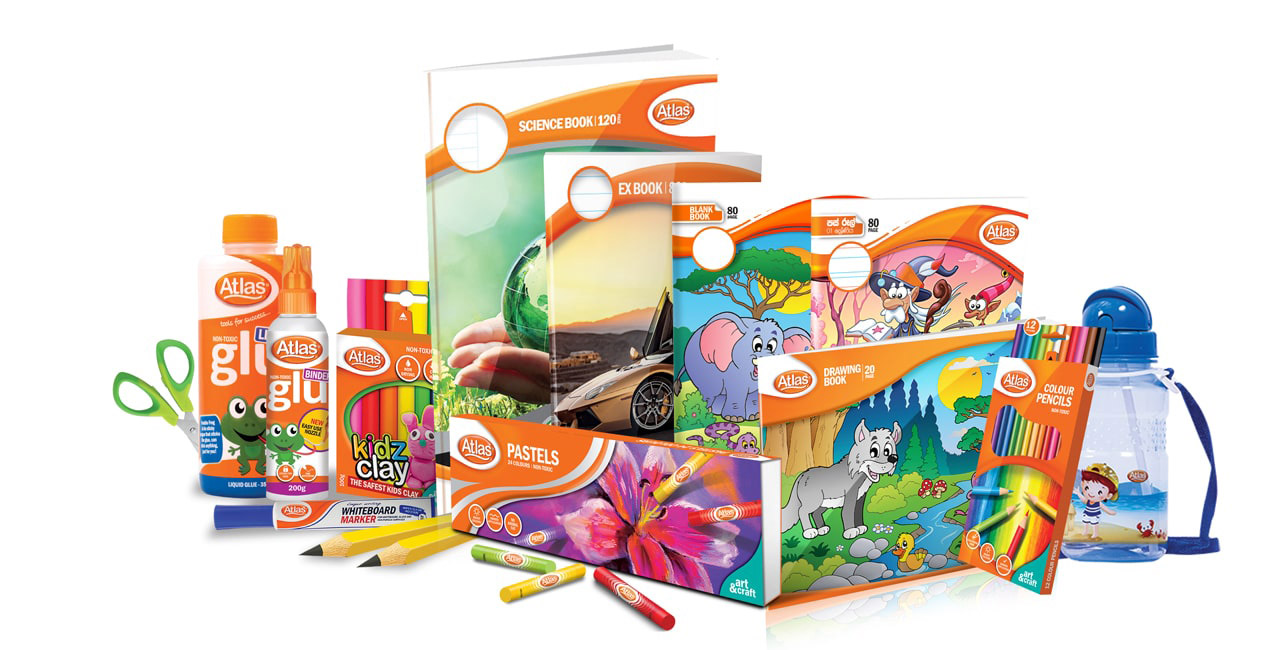 Making Learning Fun
Where there's learning, there's Atlas. Whether it's our eye-catching exercise books, vibrant pastels or our infamous Chooty pens, our products play an inseparable role in the daily lives of millions of students.
Because we understand that studying can sometimes be stressful, we have made it our purpose to 'make learning fun'. We know children learn better when they're engaged and interested. By producing the most innovative, safest, and trendiest products, we strive to ensure children enjoy discovering facts and figures as they uncover and make sense of the world around them.
We also work closely with the Government of Sri Lanka, teachers, academics, parents and children, to figure out the best ways of transforming studying into learning, in the hope of cultivating smart and curious life-long students. By living our purpose, we hope to help each mind reach its full potential, making the future of our nation bright and prosperous!