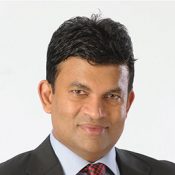 Managing Director
Asitha Samaraweera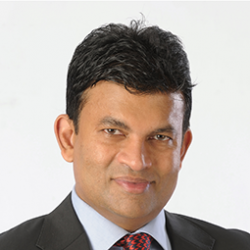 Managing Director
Asitha Samaraweera
Asitha counts decades of experience at renowned corporates both here and overseas. Having begun his career as a Brand Manager at Nestlé Sri Lanka he served 10 years, before assuming his position as CEO of Keells Food Products, during which time he also served as a Vice President of John Keells Holdings, thus bringing in a wealth of business acumen and expertise to the table. In addition, Asitha spent a number of years in the UAE, in the capacity of General Manager at Global Food Industries as well as the CEO of Iffco Frozen Foods. Most recently, he served as the CEO of CBL Cocos (Pvt) Ltd and CBL Global Foods Limited.
He currently holds an MSc in International Accounting and Finance from the London School of Economics, UK, and holds a Bachelor of Science in Business Administration from Washington University, USA. He is extremely knowledgeable in Strategic Business Leadership, having participated in programmes organised by the European School of Management and McKinsey & Company.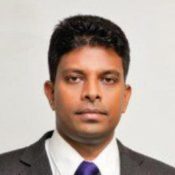 Director - Sales
Indrajith Binduhewa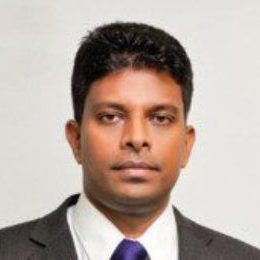 Director - Sales
Indrajith Binduhewa
Beginning the career with Atlas in 2000 as a Management Trainee, Indrajith has gained strong experience in both Human Resources and commercial & logistics functions within the Company. In the establishment of Supply Chain Management Division he was appointed as the Head of Supply Chain while serving as an AGM of the company.
Indrajith holds a BSc. Special degree in Management from University of Sri Jayewardenepura. Currently he is following a MBA in Post Graduate Institute of Management (PIM).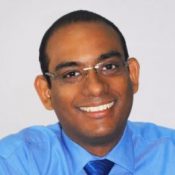 Director - Finance
Dayan Gunasekera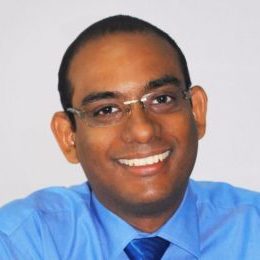 Director - Finance
Dayan Gunasekera
In a career spanning over 15 years, Dayan has gained experience in Financial Services, FMCG, Logistics, Travel and Leisure businesses prior to his engagement with Atlas. He is an Associate Member of the Chartered Institute of Management Accountants (UK) and a Diplomate of the Chartered Institute of Marketing (UK). He holds an Honors degree in Accounting and Financial Management from the University of Sri Jayewardenepura and a MBA from the Postgraduate Institute of Management of the same University.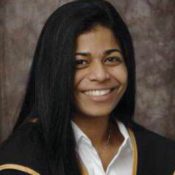 Director – Supply Chain and Operations
Dilmini Weragama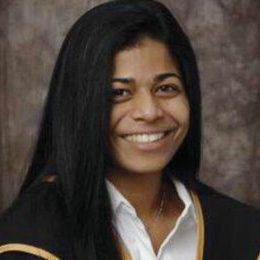 Director – Supply Chain and Operations
Dilmini Weragama
Dilmini Weragama was placed in the Deans Honours List at the Queens University Canada on completing her degree in Chemical Engineering with First Class Honours; she specialized in Bio-Medical Engineering. Her career kicked-off as a Chemical Engineering Intern with Shell Canada, post which, she made a life decision to serve her motherland. In Sri Lanka she spent an year at Heycarb PLC as a Technical Liaison between R & D and International Business Development. Moving on to Unilever through its Management Trainee Programme, Dilmini spent the next 9 years gaining experience and adding value in the fields of Production, Procurement, Logistics, Quality Assurance and Customer Service. Being part of the Supply Chain Leadership Team at Unilever for 4 years she ventured out of the Company whilst being its Country Head, for Quality.
A past Directress of Communication, Sri Lanka Girl Guides Association and past Area Governor Toastmasters International she involves herself extensively in grooming professionals and youth in Leadership and Communication Skills.
Dilmini takes pride in the fact that she holds family at prime whilst excelling as a corporate professional.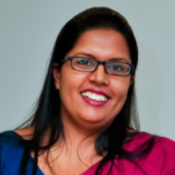 Head of HR
Lalani Weeraarachchi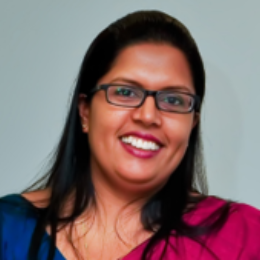 Head of HR
Lalani Weeraarachchi
Joining the company in 2009 as an HR Executive, Lalani puts well over 10 years of expertise in Human Resources into shaping Atlas Manpower in embracing a sustainable future.
She led the company in formulating a wide range of efficacious HR policies such as Manpower Strategy, Welfare Policy, HRD policy and introducing a grading and performance appraisal systems to Atlas.
Lalani holds a BBA Special Degree from University of Ruhuna and IPM Qualification.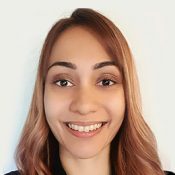 Director - Marketing
Kaushali Kusumapala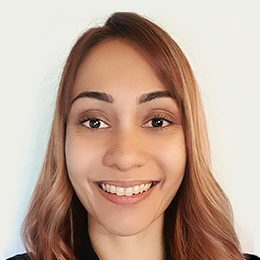 Director - Marketing
Kaushali Kusumapala
An accomplished marketing professional with 10 years of experience in Advertising, Brand Management and Marketing. Her experienced from personal care, dairy, food and service industries enabled her to acquire well rounded skills and competencies to deliver business growth. She has given her leadership to achieve many award winning campaigns during her career. These includes Fonterra Global Award for "I believe in Anchor" campaign – 2014, EFFIE Awards for Anchor Newdale – Unleash your potential relaunch in 2018, Big Heart project for Baby Cheramy in 2013 and many others.
Kaushali has graduated from University of Melbourne with a First Class honours in Bachelor of Commerce.